At the shores of which island Aphrodite first appeared? Which of her children Hera hated so much that she threw it from a cliff of Mount Olympus? What happens when a mortal wants to compete with the gods themselves? Greek mythology is full of fascinating stories of adventure, valor, but also hatred and revenge. Take a close look into the lives of the Olympians, learn about them and discover which part of Greece they are connected with. The course offers a kid friendly approach to the most famous ancient Greek myths
COURSE AVAILABLE SOON
Στις ακτές ποιου νησιού πρωτοεμφανίστηκε η Αφροδίτη; Ποιο από τα παιδιά της η Ήρα μισούσε τόσο, που το έριξε από έναν γκρεμό του Ολύμπου; Τι παθαίνει ένας θνητός όταν προσπαθεί να συναγωνιστεί τους θεούς; Η ελληνική μυθολογία είναι γεμάτη συναρπαστικές ιστορίες περιπέτειας, θάρρους, αλλά και μίσους και εκδίκησης. Ρίξε μια κοντινή ματιά στις ζωές των Ολύμπιων, μάθε για αυτούς και ανακάλυψε με ποιο μέρος της Ελλάδας είναι συνδεδεμένοι. Το μάθημα προσφέρει μια φιλική προς τα παιδιά προσέγγιση των πιο διάσημων αρχαίων ελληνικών μύθων.
A New Take on Greek Mythology
At the shores of which island Aphrodite first appeared? Which of her children Hera hated so much that she threw it from a cliff of Mount Olympus? What happens when a mortal wants to compete with the gods themselves? Greek mythology is full of fascinating stories of adventure, valor, but also hatred and revenge. Take a close look into the lives of the Olympians, learn about them and discover which part of Greece they are connected with. The course offers a kid friendly approach to the most famous ancient Greek myths.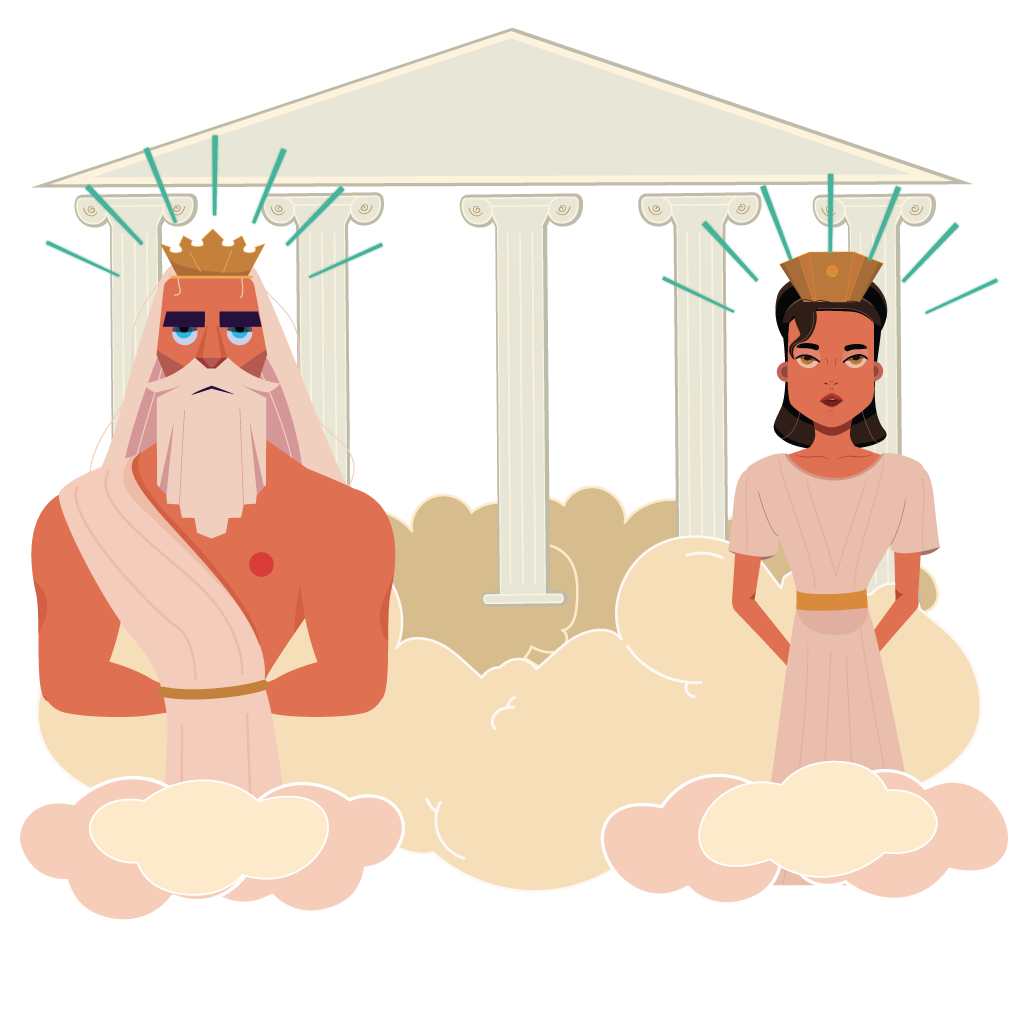 Course Modules
The Olympian Gods (the portfolios and abilities of the most important gods of the Ancient Greek Pantheon)
The Trojan Horse (a brief look at the story of how the Trojan War came to an end)
Icarus & Daedalus (the story of the youth who aspired to fly close to the sun)
Perseus & Medusa(the myth of a great hero and his most memorable feat)
Athena vs Poseidon: The Name Giving of Athens (the tale of how the great city of Athens got its name)
Talos, the first robot (the legend of the first robot in the world and the heroine who defeated it)
Hercules and the Olympics (the story of the very first Olympic Games ever held)
Theseus and the Minotaur (applying the messages of the famous myth to present day issues)
Οι θεοί του Ολύμπου (οι αρμοδιότητες και οι ικανότητες των πιο σημαντικών θεών από το αρχαίο ελληνικό πάνθεον)
Ο Δούρειος Ίππος (μια σύντομη ματιά στο τέλος του Τρωικού πολέμου)
Ίκαρος και Δαίδαλος (η ιστορία του νέου που φιλοδοξούσε να πετάξει κοντά στον ήλιο)
Περσέας και Μέδουσα (ο μύθος του θρυλικού ήρωα και του πιο γνωστού κατορθώματός του)
Αθηνά εναντίον Ποσειδώνα: Η ονοματοδοσία της Αθήνας (η ιστορία του πώς η μεγάλη πόλη της Αθήνας πήρε το όνομά της)
Ο Τάλως, το πρώτο ρομπότ (ο μύθος του πρώτου ρομπότ στον κόσμο και της ηρωίδας που το νίκησε)
Ο Ηρακλής και οι Ολυμπιακοί Αγώνες
Ο Θησέας και ο Μινώταυρος (πώς τα μηνύματα του διάσημου μύθου βρίσκουν εφαρμογή στη σημερινή εποχή)
Θεογονία (η ιστορία του πώς ξεκίνησαν όλα, μέσα από τα μάτια του Ησιόδου)